When Congress passed the Tax Cuts and Jobs Act in December of 2017, a new section of the Tax Code was created (26 U.S. Code 1400Z-2).1 This resulted in the creation of Opportunity Zones across the United States and defined the tax incentives that investors would potentially receive for investing in Opportunity Zones.
An Opportunity Zone is a community that has been designated by the state and certified by the IRS. Roughly 8,700 areas in all 50 states have been designated. The idea behind Opportunity Zones is to stimulate economic activity in certain selected areas across the country. To generate this economic activity, the Tax Code also defined how to create Opportunity Funds to invest in Opportunity Zones.2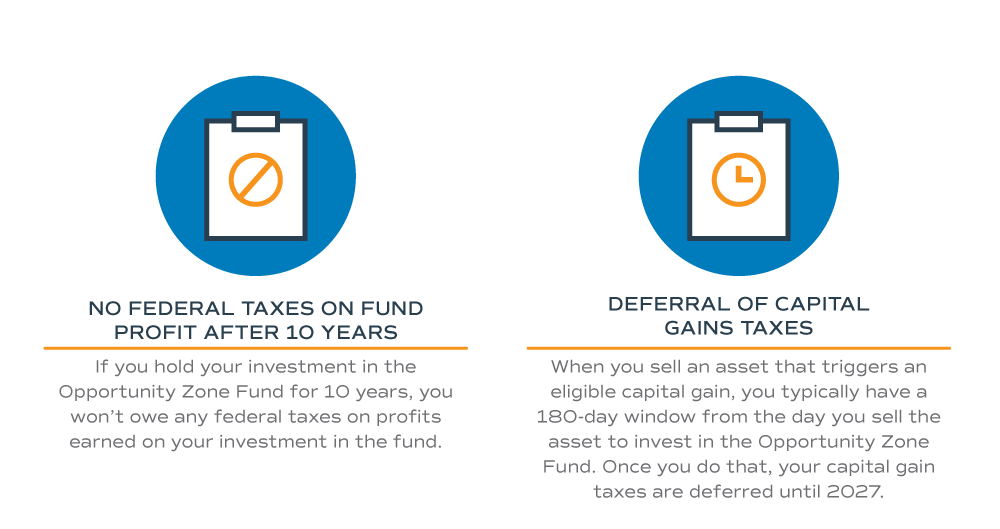 Resources
The foregoing discussion of the various aspects of the Opportunity Zone program is based upon positions that we believe to be reasonable given the statute as currently written and prior Treasury and IRS precedent; however, there can be no assurance that the forgoing discussion will ultimately prove to be certain as Treasury guidance and regulations are subject to change on the Opportunity Zone program. Given such uncertainty, each prospective investor should consult with their personal tax advisors before making any investment into an opportunity fund, including the
Urban Catalyst Opportunity Fund I.
As with all investments, potential risks are associated with this type of investment such as the risks associated with investing in real estate and this tax incentivized investment does not guarantee a return on the investment or even the return of principal.
1. Source: Office of the Law Revision Council - https://uscode.house.gov/view.xhtml?req=granuleid:USC-prelim-title26-section1400Z-2&num=0&edition=prelim
2. Source: Opportunity Now - https://opportunityzones.hud.gov/resources
3. Source: The Department of Housing and Urban Development - https://opportunityzones.hud.gov/resources
4. Source: The Department of Housing and Urban Development - https://www.irs.gov/newsroom/opportunity-zones-frequently-asked-questions